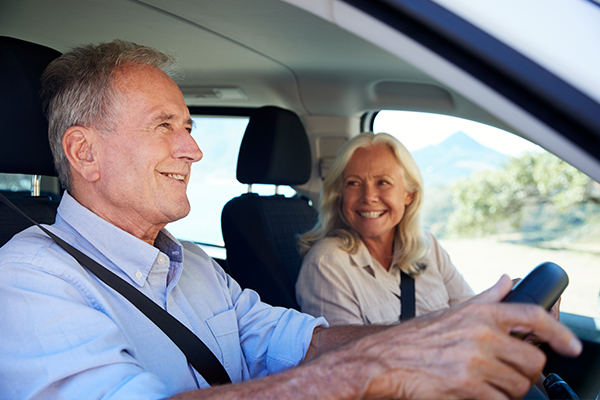 If you have recently undergone foot surgery or are preparing for it, you may be wondering when it would be safe for you to get back behind the wheel. Driving is often an everyday necessity for individuals who work, travel, run errands, and engage in social activities. However, driving after foot surgery can be challenging and present dangers to you and others so it is necessary to take precautions following your procedure.
Following foot surgery, there are several factors that will determine when you are able to return to driving including the type of foot surgery performed, if any medications are being taken, which foot the surgery was performed on, and how well the healing process has been. On average, 6 to 9 weeks of recovery are recommended before returning to driving based on brake reaction times.1
In general, the more severe the injury or more complex the surgery, the longer you will have to wait to return to driving. Driving is also not recommended while you are still taking pain medications following the procedure. Moreover, if you are still experiencing pain, stiffness, or limited range of motion in your foot, driving should be avoided. However, if your foot surgery was limited to your left foot, you may be able to return to driving faster than if it was your right foot.
When you do decide that it is safe to get back behind the wheel, it is important to use caution and take it slow to avoid any accidents or further injuries. For example, start by driving in your neighborhood at slow speeds instead of getting on a busy highway.
It is impossible to determine an exact timeline that would work for you and the specific circumstances of your foot surgery. This is why it is extremely important to discuss with your orthopedic surgeon when returning to driving would be right for you. If you are wondering when you can return to driving, contact Dr. Daniel Dean for his expert advice today!
Dr. Daniel Dean is a fellowship-trained foot and ankle orthopaedic surgeon. He treats all musculoskeletal pathologies of the foot and ankle in adolescent and adult patients. He has specialized training in total ankle arthroplasty, sports injuries, flatfoot, complex fractures, and minimally invasive techniques in bunion correction.