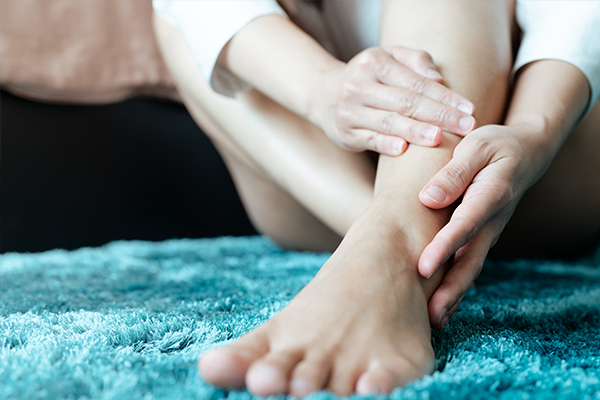 It is Arthritis Awareness Month! Arthritis is a condition that affects about 1 in 4 adults in the US, so it is important to educate ourselves on this condition. Arthritis of the ankle is a painful and debilitating condition where the cartilage lining the ankle joint becomes damaged over time. Ankle arthritis is different from arthritis of other joints and much more commonly related to a prior injury to the ankle. This leads to damage of the smooth lining of the joint. This eventually causes the bones of your ankle to come into contact with one another causing inflammation, pain, and stiffness. Fortunately, ankle arthritis is treatable.
Here are some of the top treatment options available for ankle arthritis:
Medication
Depending on the type of ankle arthritis, different medications may be prescribed. Most people with arthritis will be prescribed pain-relieving medications such as nonsteroidal anti-inflammatory drugs (NSAIDs), acetaminophen, or corticosteroids. If the patient has rheumatoid arthritis, an autoimmune condition, disease-modifying antirheumatic drugs may be recommended to slow its progression.
Physical Therapy
Physical therapy is an excellent treatment option for ankle arthritis as it involves specialized care specific to your needs. Your physical therapist will likely guide you through ankle-focused exercises to increase your joint strength, flexibility, and range of motion.
Injections
Corticosteroid injections are becoming an increasingly popular treatment method for arthritis. These injections will help to reduce inflammation and relieve pain in your ankle, providing long-term relief.
Surgery
Surgery is often indicated in severe cases of ankle arthritis when other treatments have failed to work. Some common surgical procedures for ankle arthritis include ankle arthroscopy, ankle fusion, and ankle replacement. The surgery that is right for you depends on the severity of the arthritis and your function level.
Ankle arthritis can be debilitating but with the many available treatment options, it doesn't have to be. If you are suffering from arthritis in your ankle, contact Dr. Daniel Dean to discuss the best treatment for you!
Dr. Daniel Dean is a fellowship trained foot and ankle orthopaedic surgeon. He treats all musculoskeletal pathologies of the foot and ankle in adolescent and adult patients. He has specialized training in total ankle arthroplasty, sports injuries, flatfoot, complex fractures, and minimally invasive techniques in bunion correction.