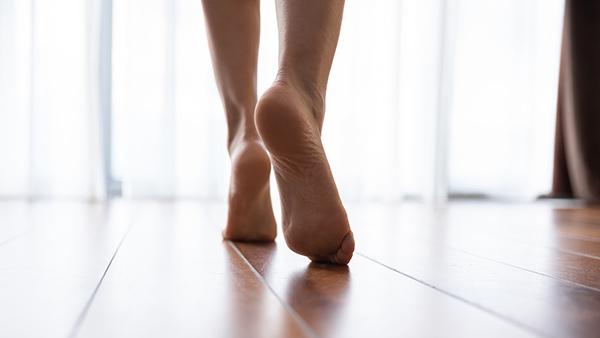 Every time you take a step, there are over 26 bones in your foot and ankle that combine into 33 joints that make each of those steps possible. When one of those joints is in pain, you know it. You can feel it with every step you take.
The ankle joint connects the leg with the foot and allows for the free movement of the foot. It is formed by connecting the bones of the lower leg, tibia, and fibula, with the talus or ankle bone.
The surface of the ankle bones are covered with articular cartilage. Cartilage creates the smooth, gliding environment for our joints to move. Damage to this cartilage leads to arthritis, which results in pain and impaired movement of the ankle.
Although ankle arthritis is not as common as knee or hip arthritis, it is still estimated to affect up to 15% of the adult population. Total ankle replacement, or ankle arthroplasty, treats ankle arthritis when conservative treatments have failed to relieve pain or restore function.
There are multiple benefits of total ankle replacement which include:
Alleviating ankle pain
Increasing joint stability
Improving overall mobility
Improving overall health
Although total ankle replacement is used to treat arthritis, it is also recommended for the elderly with a severe fracture from osteoporosis, or presence of a tumor in the ankle joint.
When our feet and ankles aren't working properly, every step can become difficult. If you are suffering from ankle pain that is not responding to conservative treatments, make an appointment to find out if total ankle replacement is right for you. The benefits will help put a spring back in your step.
Dr. Daniel Dean is a fellowship trained foot and ankle orthopaedic surgeon. He treats all musculoskeletal pathologies of the foot and ankle in adolescent and adult patients. He has specialized training in total ankle arthroplasty, sports injuries, flatfoot, complex fractures, and minimally invasive techniques in bunion correction.