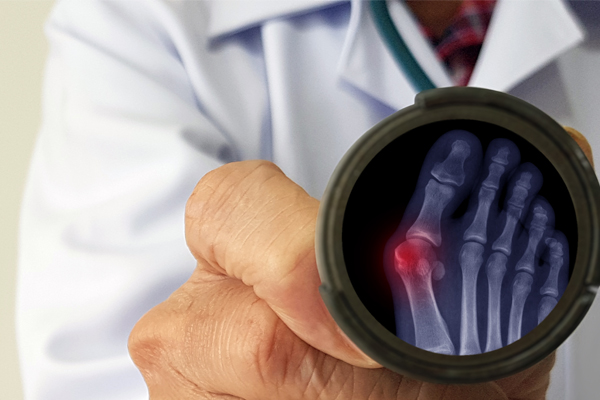 A bunion is a painful bony bump that develops on the outside of the big toe. They can be uncomfortable, painful, and even affect your quality of life. Bunions can sometimes be managed through a few non-surgical treatments such as wearing wide-toed shoes, using bunion pads or splints, and taking nonsteroidal anti-inflammatory drugs (NSAIDs), such as ibuprofen. If you have tried these treatments but they have not provided you relief, you may benefit from bunion removal surgery (bunionectomy). Traditionally, a bunionectomy is performed using a large incision, but over the years medical advancements have allowed doctors to perform this surgery in a much less invasive manner. Through the use of smaller incisions and special instruments called burrs, doctors have developed a minimally invasive bunionectomy. Some of the benefits include:
Smaller incisions: The use of smaller incisions reduces the damage to the skin and other soft tissues.
Less pain
Faster recovery
Reduced swelling
Less risk of infection
Less blood loss during surgery
Better range of motion after surgery
Faster return to daily activities
Better cosmetic results (less scarring)
If you are considering bunion correction surgery, schedule a consultation today to see if minimally invasive bunion surgery is right for you.
Dr. Daniel Dean is a fellowship trained foot and ankle orthopaedic surgeon. He treats all musculoskeletal pathologies of the foot and ankle in adolescent and adult patients. He has specialized training in total ankle arthroplasty, sports injuries, flatfoot, complex fractures, and minimally invasive techniques in bunion correction.