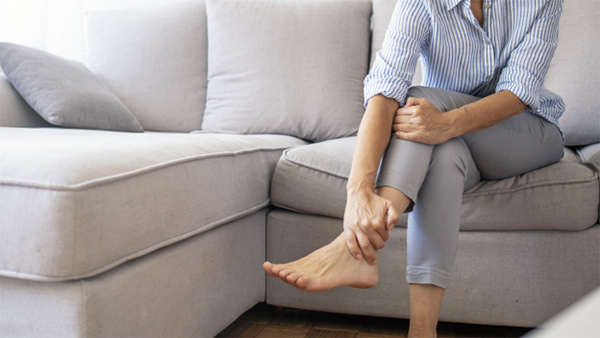 The ankle joint is a small joint, and yet it works to help stabilize our entire body weight and support lower extremity movement. It's no wonder that, over time, this joint might be affected by arthritis, as the smooth, protective cartilage on the bones wears away. This causes the bones to rub together and can be painful and destabilizing. The cause of your ankle pain (osteoarthritis, rheumatoid arthritis, or posttraumatic arthritis), the severity of your pain, and the limitations it causes throughout your day-to-day life will determine what treatment is best for you.
If you have mild or moderate arthritis, your healthcare provider will recommend other treatments, like over the counter anti inflammatory medicines, special braces, physical therapy, or corticosteroid injections. If your symptoms are severe and interfere with your daily activities, ankle replacement may be the best course of action.1
As you and your doctor assess whether you are a candidate for ankle replacement, it is important to discuss your overall health and activity level prior to surgery. The ideal candidate for an ankle replacement is a healthy person with ankle arthritis who has minimal or no deformity or malalignment of the ankle. In general, due to the function and nature of the joint, an ankle replacement will function best in patients who are less active and not overweight.
Ankle arthritis is a chronic joint condition and can become debilitating if not treated. Dr. Dean is committed to helping his patients determine which treatment path is best for them so that they can return to their day-to-day routines.
Dr. Daniel Dean is a fellowship trained foot and ankle orthopaedic surgeon. He treats all musculoskeletal pathologies of the foot and ankle in adolescent and adult patients. He has specialized training in total ankle arthroplasty, sports injuries, flatfoot, complex fractures, and minimally invasive techniques in bunion correction.